Eliminating all paper from your life is probably impractical. Spencer Field of the Orange Cube Group presented a workshop at Frontal Lobe Coworking in Howell MI in October 2015. Here are the slides that were used and a brief outline of the topics that were covered.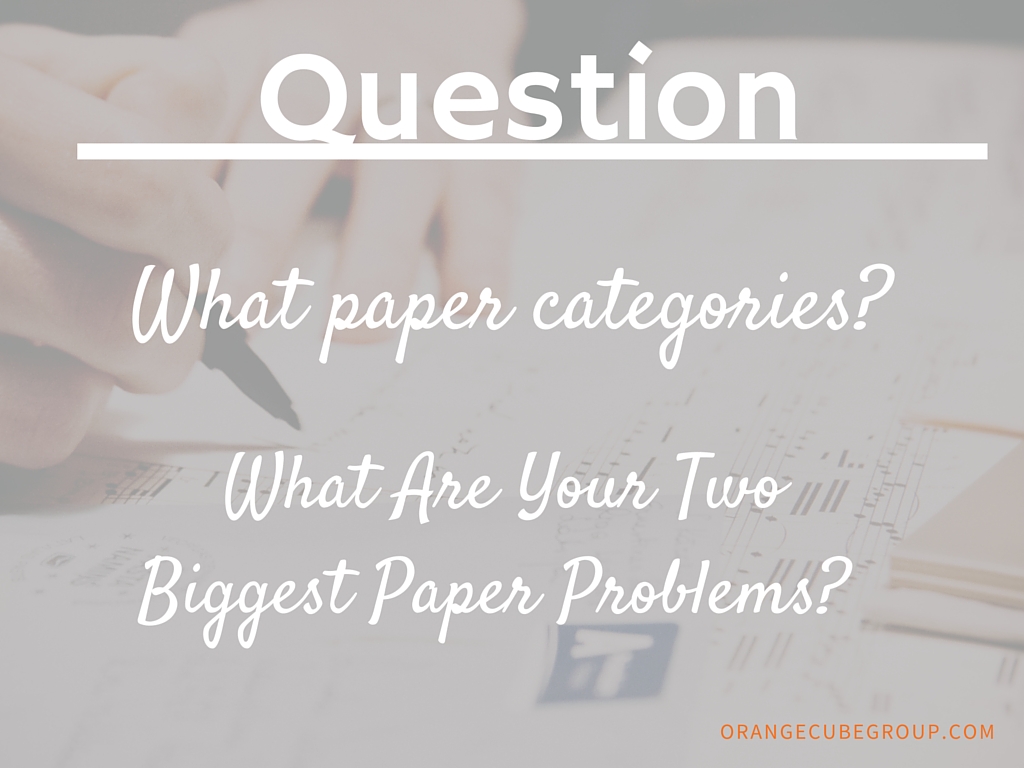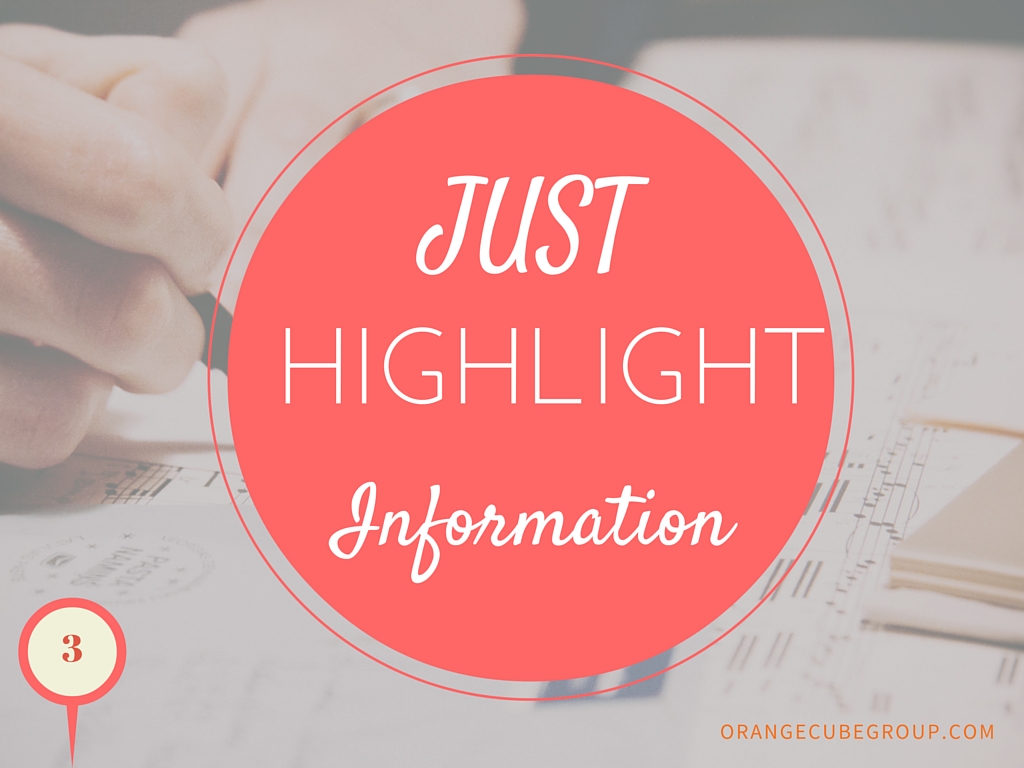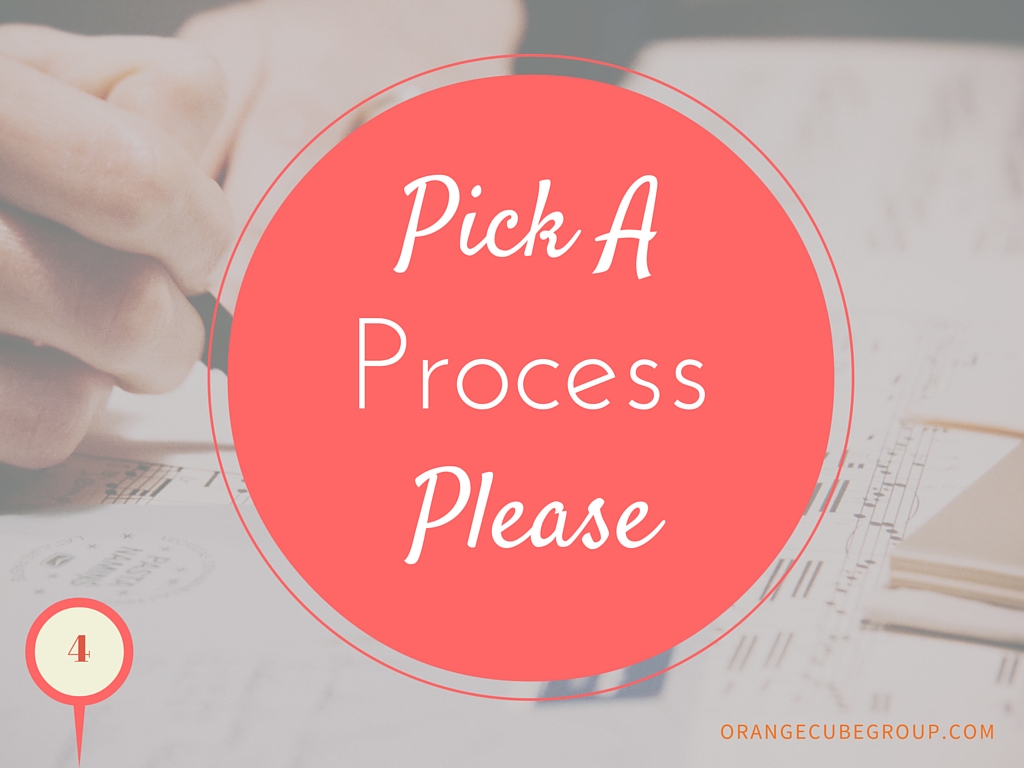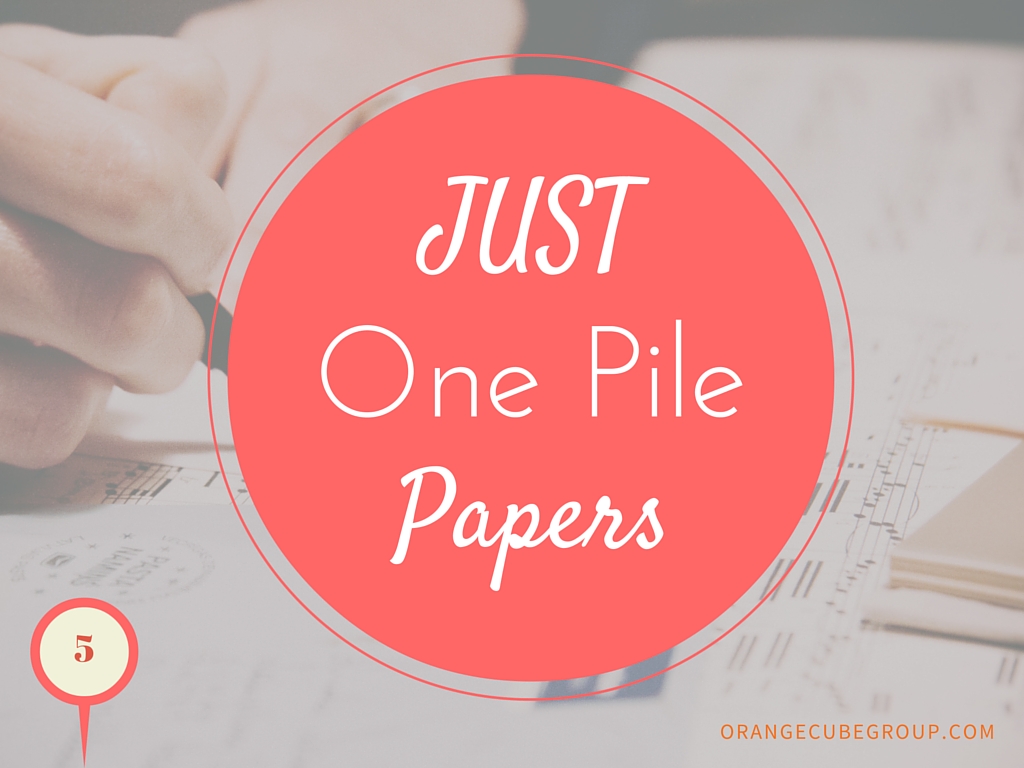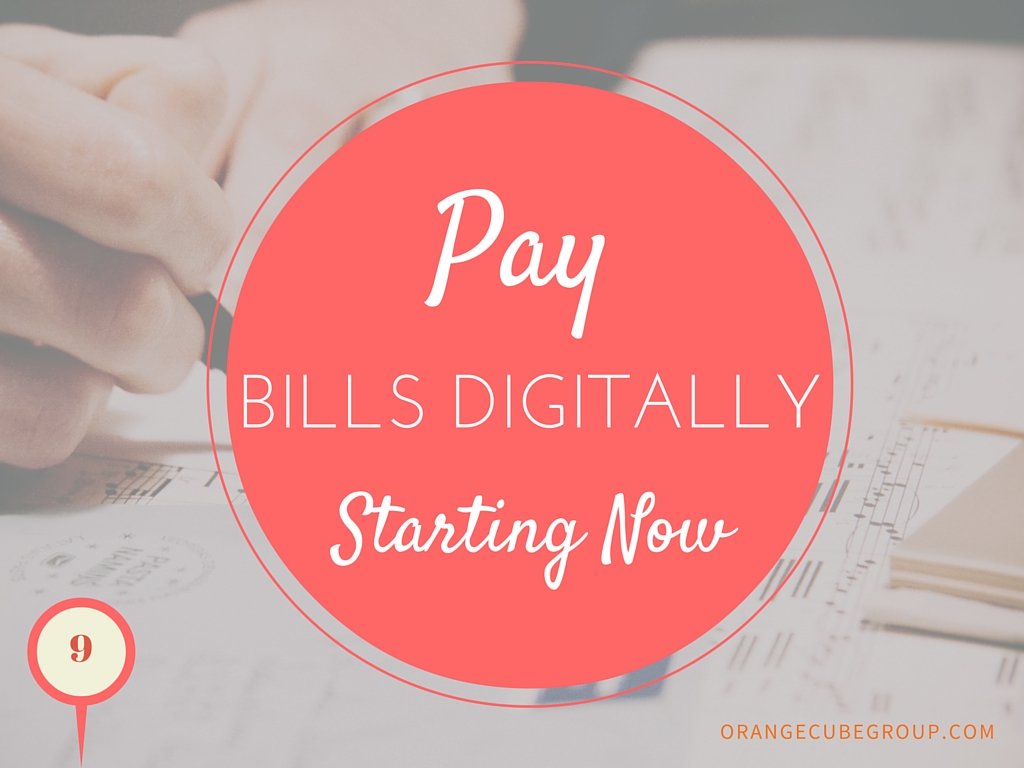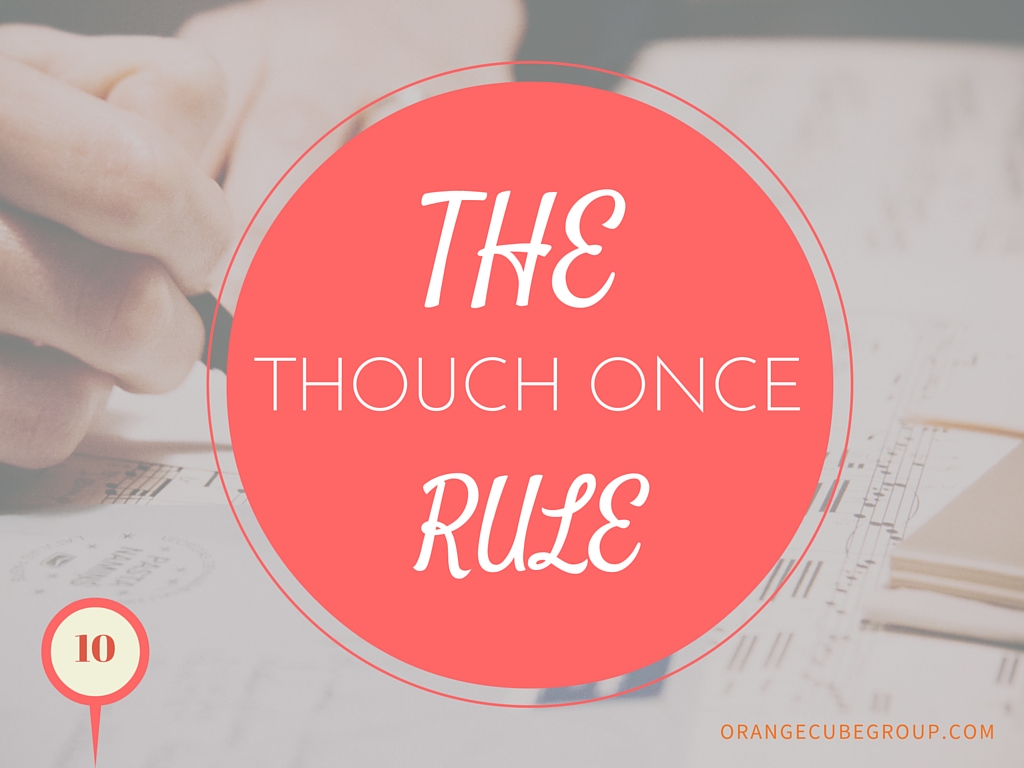 Paperless Resources
Resources that Spencer recommends to help you move towards a paperless desk.
Programs:
Google Drive: The cloud storage file storage solution we use.
Mind Mesiter: Mad mapping program for collaboration.
Evernote: Note and file management option.
10 Tips For Moving Towards a Paperless Desk
A brief summary of the points Spencer made in his presentation
If you don't need the paper don't take it with you. Let the clerk know you don't need the recite or leave the program at the event.
If you need to take the information rip out the bit you need or take a picture with your phone.
Just leaving paper behind helps you from having to deal with it later.
Many times we say we "need" that paper or info just to put it in a file and forget about it.
If it is not actionable information don't keep the paper.
If you really want to keep the information create a digital note or take a picture and save it to Evernote.
When there are times you take a piece of paper, highlight the important information, so you don't have to review the whole paper when you do take action on it.
Even if you don't have a highlighter use a pen to underline, circle or point the information that you want to use.
You or your team need to have one process to help you go paperless. Write out a flow chart of how you are going to deal with paper and make sure that everyone has a copy.
The process may grow overtime but start by writing out how you are going to deal with the paper.
When you make your process make sure to only have where paper starts. For me, it is in the front pocket of my notebook. All of the paper I keep in my life flows through this pocket.
Having one spot to keep paper helps you being well organized. You will never need to ask where you should put that paper again because there is only one spot to put it.
At the top of this page I outlined a few scanners that I have used or have looked at in the past. Personally, I do not have much paper to manage, so I just use the Scanbot app.
Scanning or taking pictures of paper is one of the best tips to help you become more paperless.
Once you scan your files you need to do something with it. I have all of my files uploaded to google driver and then I drag them to the folder or Evernote file where they are supposed to go.
Each client and project has a clear file to put scanned files in. If they are uploaded to Evernote I use a tagging system so documents are found under many names.
Another major barrier to live a paperless life is mail. This is paper that comes into my life without asking.
If you want to cut down on the amount of mail you get email or call the business that repeatedly send you information. For me this looks like email the organisations I give to and calling the businesses that keep sending me catalogs. Once I contact them I give them my name and address and ask them to stop sending mails.
I have never paid a paper bill because I have everything setup to be paid electronically. This helps me pay everything on time as well as reduce the amount of paper that I deal with.
Check with you bank, credit card company or business that is billing you to see if you can setup bill pay.
The most actionable tip for cutting down a paper use is to have a "touch it once" rule. This says that once you touch a piece of paper you need to deal with it before you can put it down. This might look like take a picture of it, putting it in the recycle or adding it to your one paper pile. Whatever it looks like promise yourself to only touch the paper one time.
I hope that this review of "10 Tips To Help You Have A Paperless Desk" was helpful. Please comment below with any questions and check out the other events on the Orange Cube Website.
The Orange Cube Group is an website development and online marketing firm based in Brighton, MI USA.